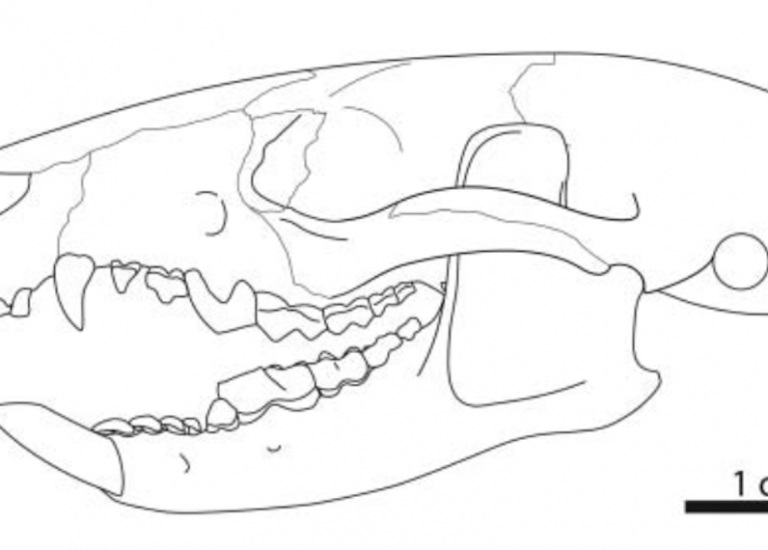 ISO Fellow Dr. Darin Croft and colleagues Russell K. Engelman and Federico Anaya have just published a description of some new South American marsupials from middle-Miocene Bolivia, including two new species of Palaeothentes, P. serratus and P. relictus, hailing from approximately 13 million years ago. Engaging in what amounts to a bit of paleo-dentistry, Croft and his colleagues analyze fossil tooth shape and construction in their quest for information regarding the animals' eating habits, lifestyle, and genetic evolution, and, ultimately, extinction.
ISO fellow Dr. Nita Sahai is asking tough Origins questions, and has been rallying people from across disciplinary boundaries to answer them. "Where do we come from?" opens her ISO:Origins Science Scholars talk, "The Origins of Life: From Geochemistry to Biochemistry", "What is our relationship to nature? To the Earth? To the stars? To animals and plants?" For Sahai and her colleagues, the answers are imbedded in the fundamental physical-chemical interactions that got life going, and the answers lead to predicting the origins of cellular life not just on Earth, but on other planets.
A vast fraction of study in evolutionary biology has been focused on the evolution and development of outwardly-expressed survival adaptations: spots, horns, bone structures, and more have received much attention. However, ISO fellow Dr. Jameson Voss and his colleagues believe this may be an incomplete picture of evolution of an organism, and are pushing scientists to think beyond the spots and the feathers and include the microbiome in the constellation of factors driving the evolution of life on Earth.